Would You like to
become a leader
in your niche?
Book A Free Consultation session
If You Are Willing To Create A Breakthrough, I Can Definitely Help…

As a business strategy coach, I discover your world and explore your aspirations and work together to align the energies to manifest your dream into reality. While most coaches focus on the system & strategies or mindset, I help you execute the strategies by transcending the mind & ditching the subconscious.

My expertise lies in transformation and I help life coaches, energy healers, yoga teachers, authors, speakers, or for that matter any kind of change-maker who wants to transform their personal or business life.
See What Others Have To Say
Michelle Mazur
Yoga studio owner
Los Angeles California
Quite fortunate to know Rajah Sharma. Once I read his book I became hooked.He is so genuine and charming and funny and adorable and knowledgable beyond anyone I have ever met.He is just that person you want to be around and absorbe all he has to teach.Any work he does or programs he teaches will be a gift to anyone that wants to know more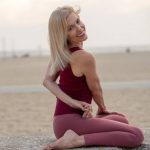 Susan Foxley
Master coach
Santa Monica
Every time, I have a session with Rajah a powerful space is created that flows into my day, week, month…the space is a place of high energy and high consciousness that I can feel with my inner self and in my interaction with my world. I have recommended Rajah to several of my friends and they felt this shift as well. I highly recommend this unique and wonderful experience.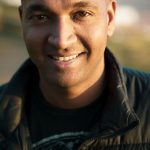 Vihang Walve
Film director
Los Angeles California
I wasn't sure if coaching was what I needed to help me reach my goals, but after only one month of working with Rajah a powerful transformation is taking place in my life. I love getting up in the morning, I delight in my children and my spouse, and I am allowing myself to enjoy the journey. Rajah's guidance, support, and honest feedback is teaching me to embrace my unique approach to life and live in a way that truly brings me joy.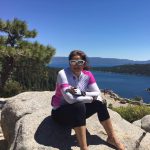 Aurorita Gonzalez
Kundini Yoga Coach
Placentia, California
 Following my Coach was very helpful to me as I knew I wanted to take my business to the next level but didn't know how to go about it I would recommend My Coach to anyone who is tired of their dull and unfulfilling job or business and is looking for a way to find a one stop solution.